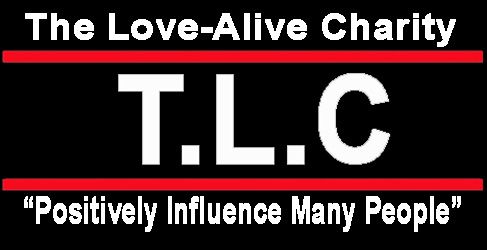 The Love-Alive Charity (TLC) is officially named for the P.I.M.P Movement. To learn more about the movement, please continue by reading below:
Many fans from around the world would chant "Pope Is Pimping" based off of his TV Character whenever he entered an arena. It was by this chant that I felt it necessary to give meaning to the word PIMP and have a clear understanding as to exactly what it meant to Pope. The word P.I.M.P for Pope is to "Positively Influence Many People." I therefore took and used the acronyms of such to be the name of this movement as its globally recognized with Pope's Character.
The P.I.M.P Movement is a project in which your donations will be (and are being) put to good use helping others in a mass effort. I started this movement to help those that are unfortunate than you and me. I am very excited about this opportunity and how many people will benefit from such a movement. As part of this movement we will be feeding, clothing, sheltering, and contributing to humanity. We've all known (some of us experienced) of individuals and families who may have suffered in such a way that caused us to shake our head and utter the words, "That's so sad." Many will go as far as to say, "If there's anything I can do to help" ……Well; now there is!!! From natural disasters (hurricane, tornadoes, snowstorms, etc.) to man made victims (accidents, thievery, fire loss, murder, etc) or for other good causes, we will reach out to help under the banner of P.I.M.P.
It is My Hope (and hopefully that of yours) to one day have this movement grow into a worldwide charity organization, but much like the many that are currently established, they all need one thing to make their goal a reality, and that's finances. My team and I have established a PayPal account in which you can donate to this cause. Your money will not be on an automatic renewal as this is a one time donation, but I encourage you to donate as many times as you can.
I sincerely encourage you to be that person, that ONE PERSON to say, "I will support this movement." You will be notified via Pope's Website and Social Media of ALL activities involving your funds. This IS NOT for Pope…. This is FOR THE PEOPLE! It is MY goal and purpose to "Be The Change That I Wish To See In This World" and hopefully you along with Pope will Positively Influence Many People to do the same. ~PHS
If you wish to help, you can donate ANY AMOUNT (1 dollar helps) towards the P.I.M.P Movement by clicking the following link:
http://bit.ly/YPgxZM
(copy and paste into your browser if it doesn't work).
There is no limit, great or small in which one can contribute, please act upon this and lets Positively Influence Many People.
Please remember to BE A P.I.M.P.... If not YOU, then WHO??? ~PHS